ABOUT US
Achieve Now was created over 12 years ago to fill an ever growing void in schools, the lack of meaningful hands-on experiences using everyday common objects.
Children relate to the world through their senses and experiences. More importantly, the best connections and understanding evolve from actually doing something.
Learning is Kinetic not Static! Looking at a computer screen, tablet, or cell phone is NOT engagement.
Successful human development demands using all of our senses.  In this way, the brain will form synapses that further develop individual growth and form healthy connections with others and the world around us.
Dr. Robert Hyde, Neuroscientist shares "The more senses you can apply to learning the more you learn."
"Tell me and I forget, 
teach me and I may remember,
involve me and I learn."
                       – Benjamin Franklin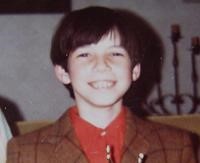 About the Speaker:
Rich Blagden, founder of Achieve Now.
MS – Pepperdine University
BS – University of Southern California (USC)
National Science Teachers Association (NSTA)
California Science Teachers Association (CSTA)
California Clear Multiple Subject Teaching Credential
NSTA/CSTA Area Conference on Science Education